NO MERCY-og LP & CD punkrecords #5

NO MERCY-og LP & CD punkrecords #5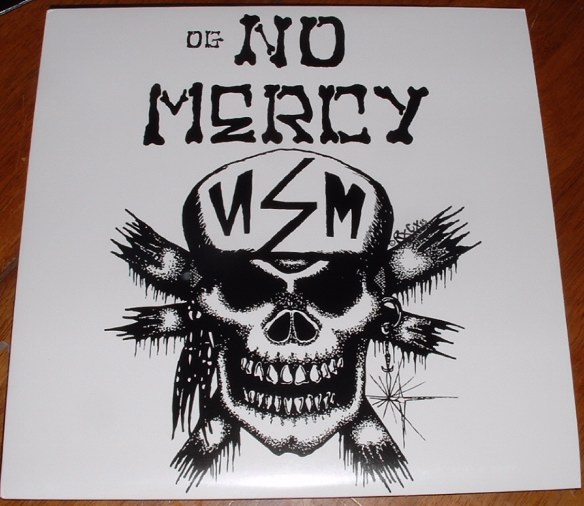 NO MERCY - og LP
To Place Order & Find Shipping Coast ,Request Bill- Email Me: NEKRON425@COMCAST.NET
Song Sample:
Thoughts Of Destruction
PUNKRECORDS #5
Format Released on : Vinyl & CD (cd sold out)
Insert Type : Large Insert + Dubble Sided Poster
Color Wax : Black Wax , Clear Wax
500 Made on Black Wax
1100 vinyl's made on Clear Wax
100 of the Clear Wax Have a Specal Surfer Sleeve ,With 2nd Large Poster 36" by 36" in size.(sold out)
9 test pressings made.
1091 CDs Made(sold out)
This Album Features 17 Songs All The Known Existing Songs By The Original Singer Exclusively Keven Gurcio Recorde in 1983-1986.
No Mercy was 1st Featured On The Welcome To Venice Album ,In 1986 The Singer Keven Gucreo Left The Band & Was Replaced By Suicidal Tendencies Singer Mike Mure this 2nd Line Up Released There Infamous Album "Widespread Bloodshed", band broke-up Shortly After When Singer & guitarist Decided To Reform Suicidal In 1988. This Album Is To Show that No mercy Was A Hardcore Punk Band Originally.
REGULAR PRESSING WITH DUBLE SIDED POSTER :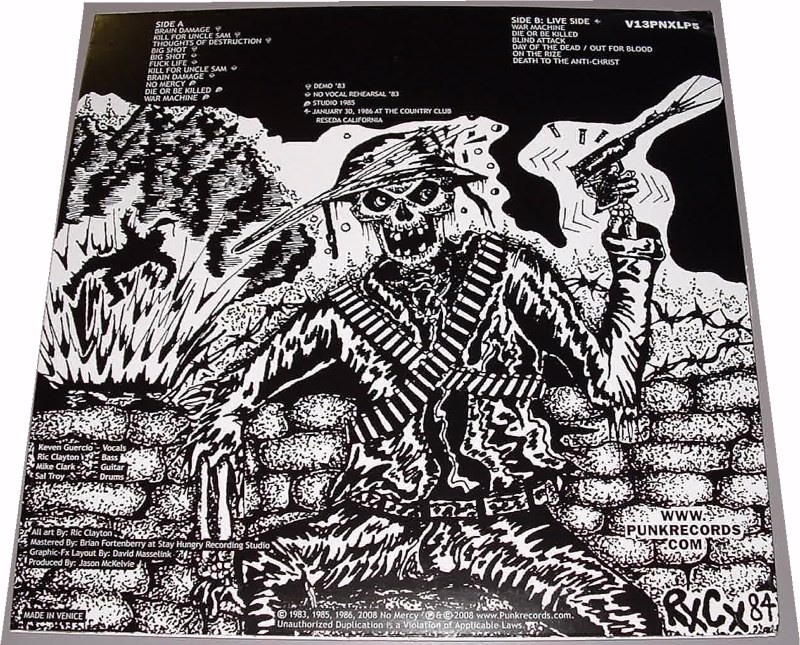 400 ON BLACK WAX AND, 1100 ON CLEAR WAX MADE 100 ON CLEAR HAVE SPECAL (SLEEVE SEE BELOW)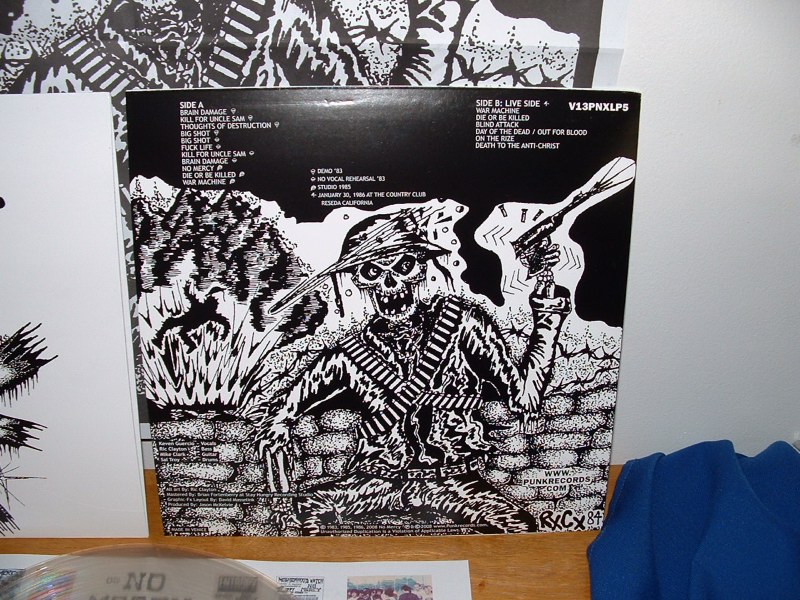 poster front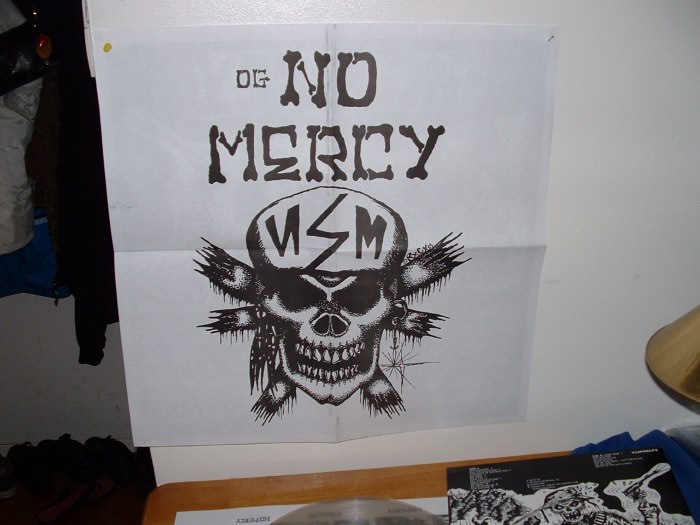 the other side of above poster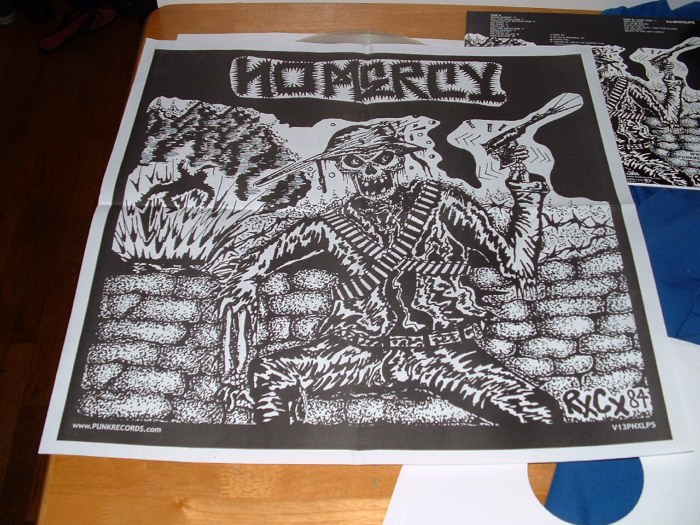 TO PLACE YOUR ORDER :
SURF SLEEVE VERSION ONLY 100 MADE sold out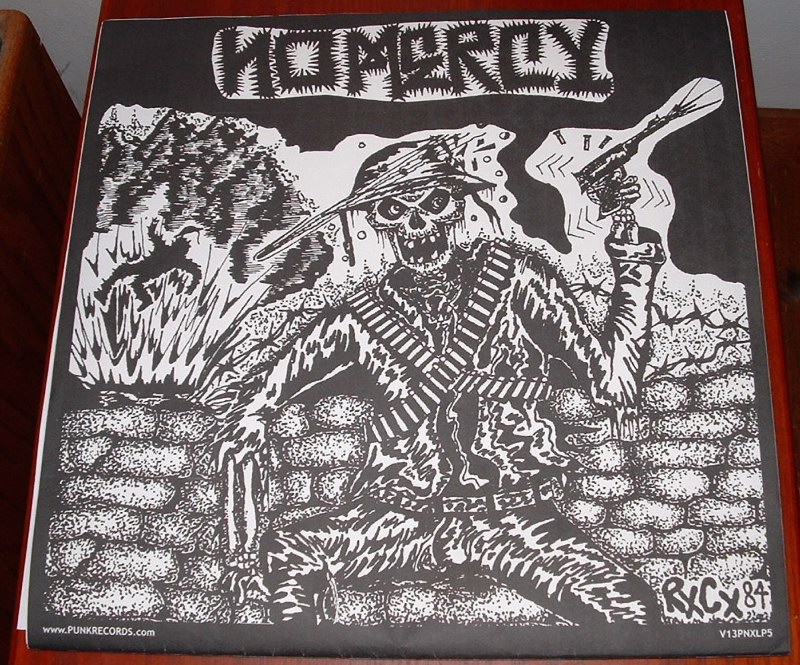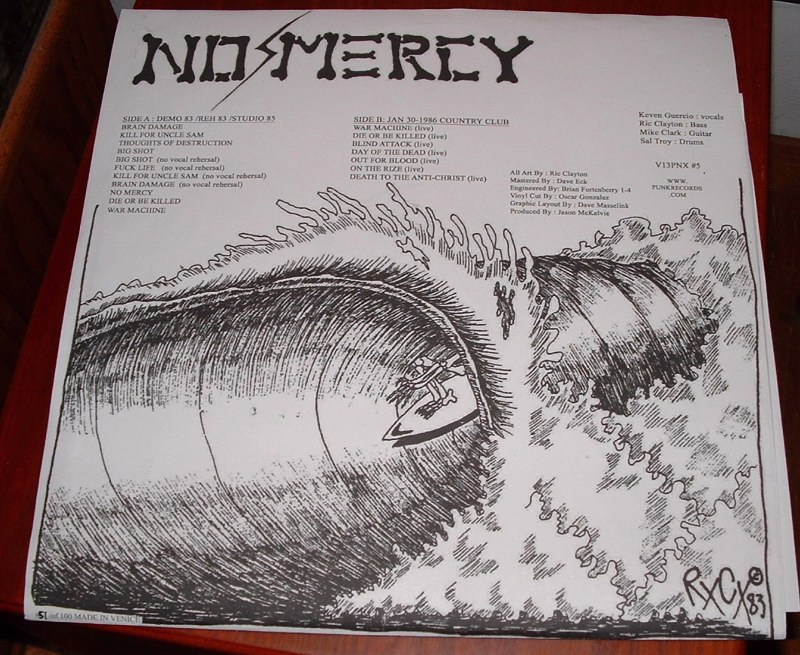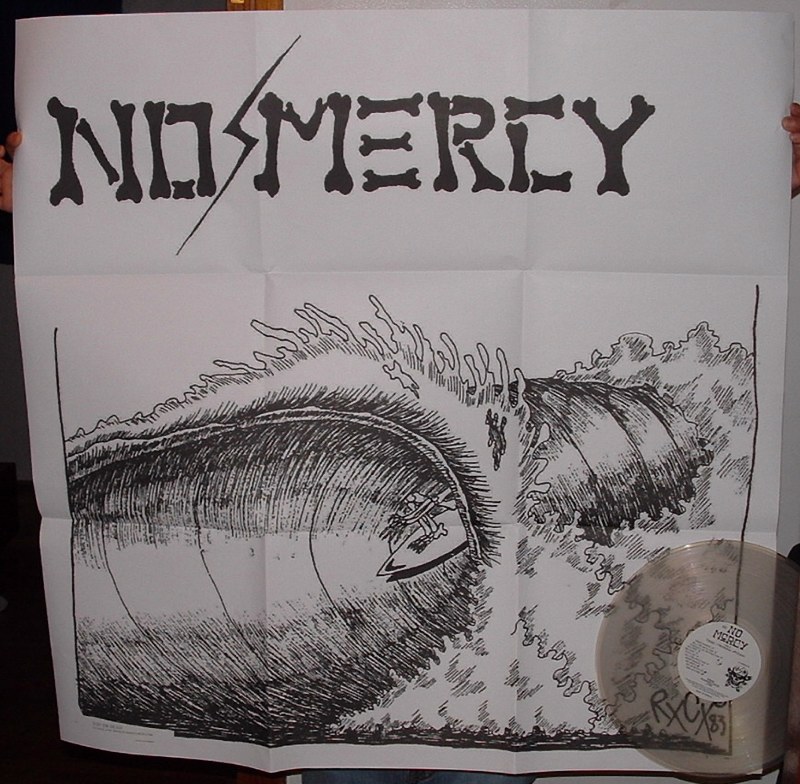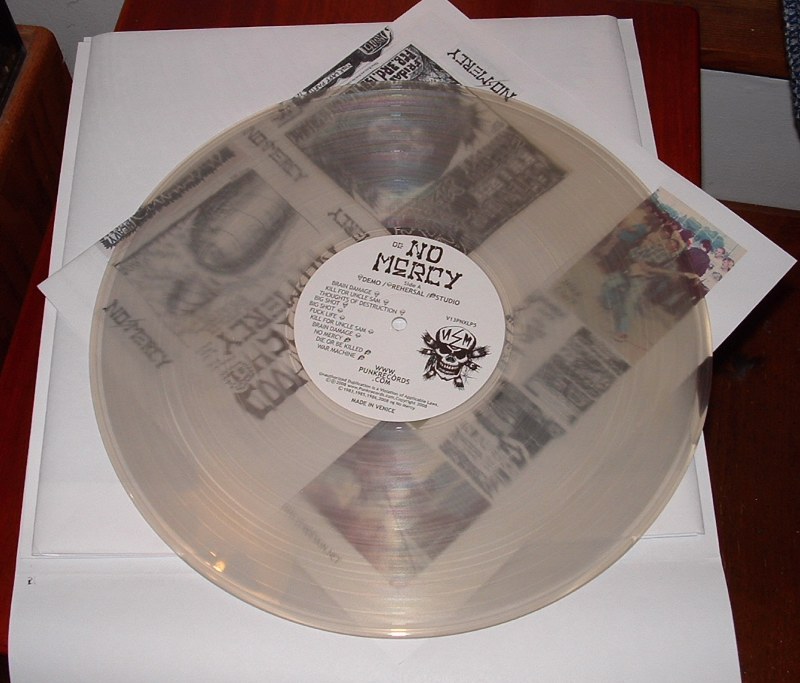 FOR USED AND RARE VINYL GO TO MY OTHER WEB PAGE :